Ela Conf, Community
For three years we directed the design for an annual leadership conference in Philadelphia, PA that provides professional training and support for marginalized genders in tech.
It was important to us that this event be as inclusive and welcoming as possible, which started with the design.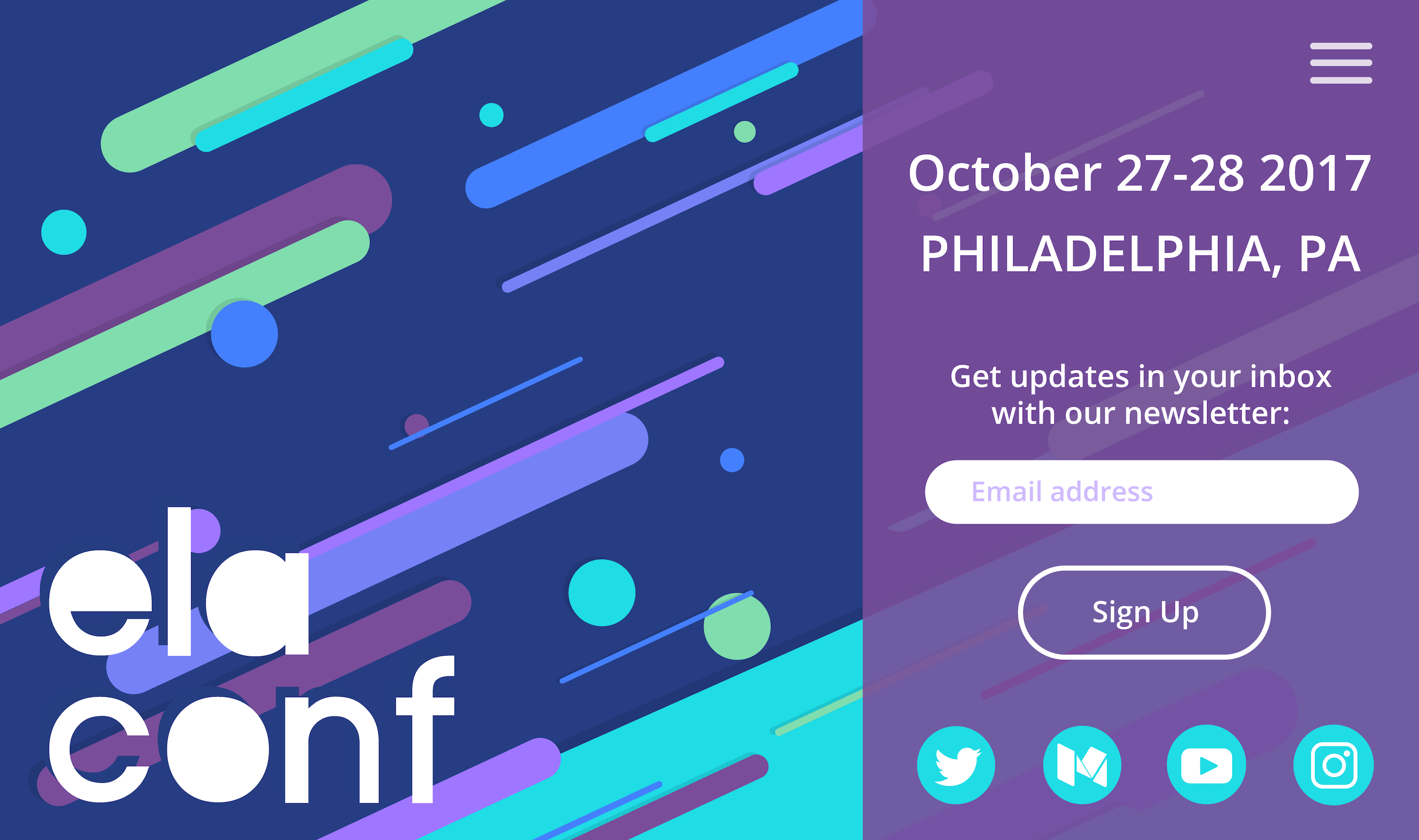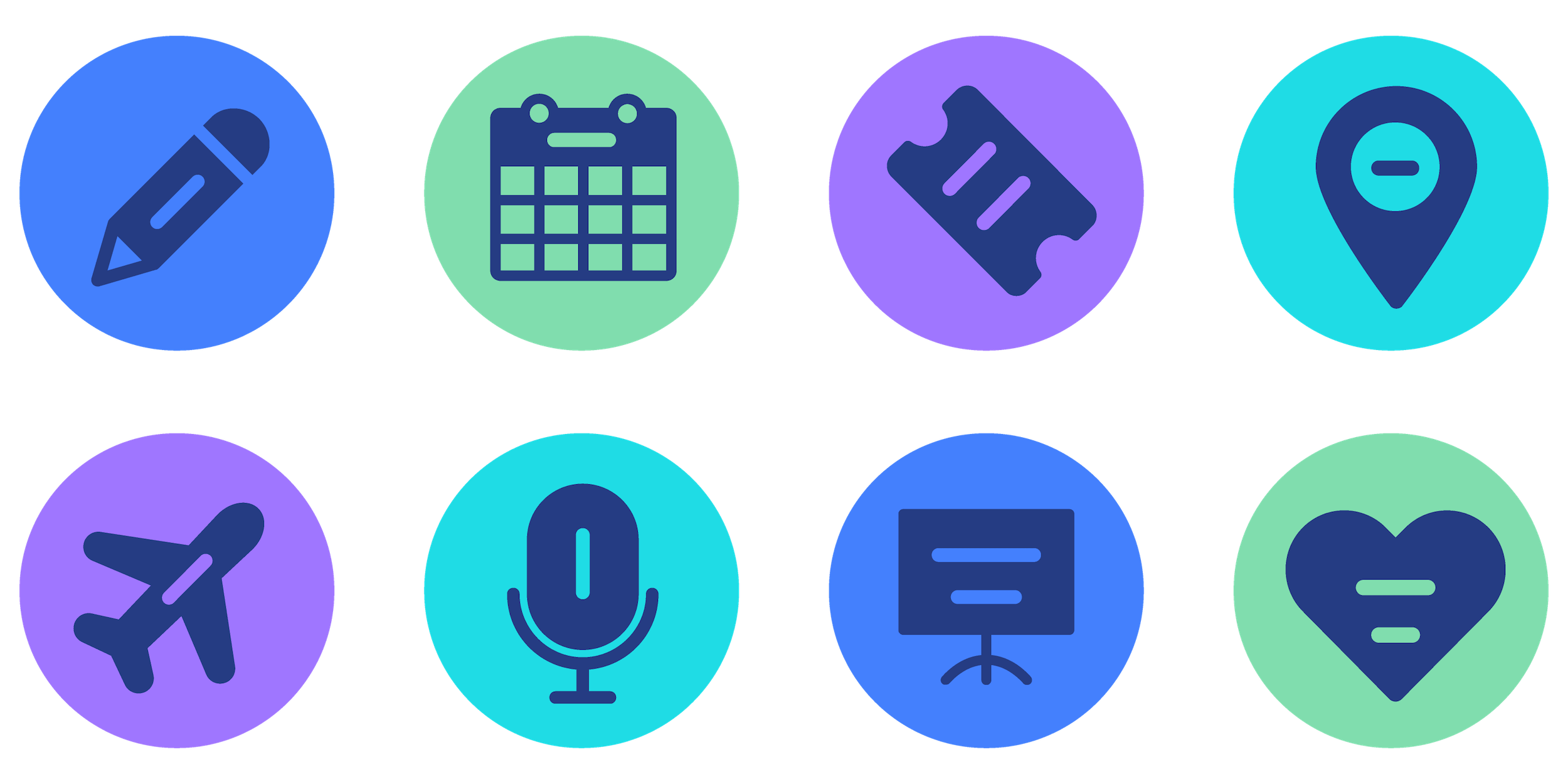 Ela Conf is tech leadership conference for marginalized genders based in Philadelphia, PA. The "feel" of these events was entirely intentional and did not happen organically. The designs implemented each year were chosen to craft an experience that was professional, welcoming, and energizing.
The Ela Conf visual identity changes each year, with common themes in the primary color used and the logo itself. It was critical not to use overly feminine imagery for these themes but also not produce something sterile that people would struggle to be excited about. A brand guide was produced each year to ensure consistency amongst team members and a fresh landing page design was produced for each theme. Marketing materials were designed to attract speakers, attendees, and sponsors.
Ela Community was founded in 2017 as a way to sustain involvement and impact of the Ela Conf mission in a year-round, remote space. This initiative allowed the group to have lasting impact through hosting AMAs, Lunch & Learns, and Office Hours each month. Creating a lasting and safe platform for members to learn from and empower one another also proved to be successfull at securing necessary sponsorship money.
Here's a 2015 recap, a 2016 recap, and the 2017 recap. The 2017 prospectus PDF design is here.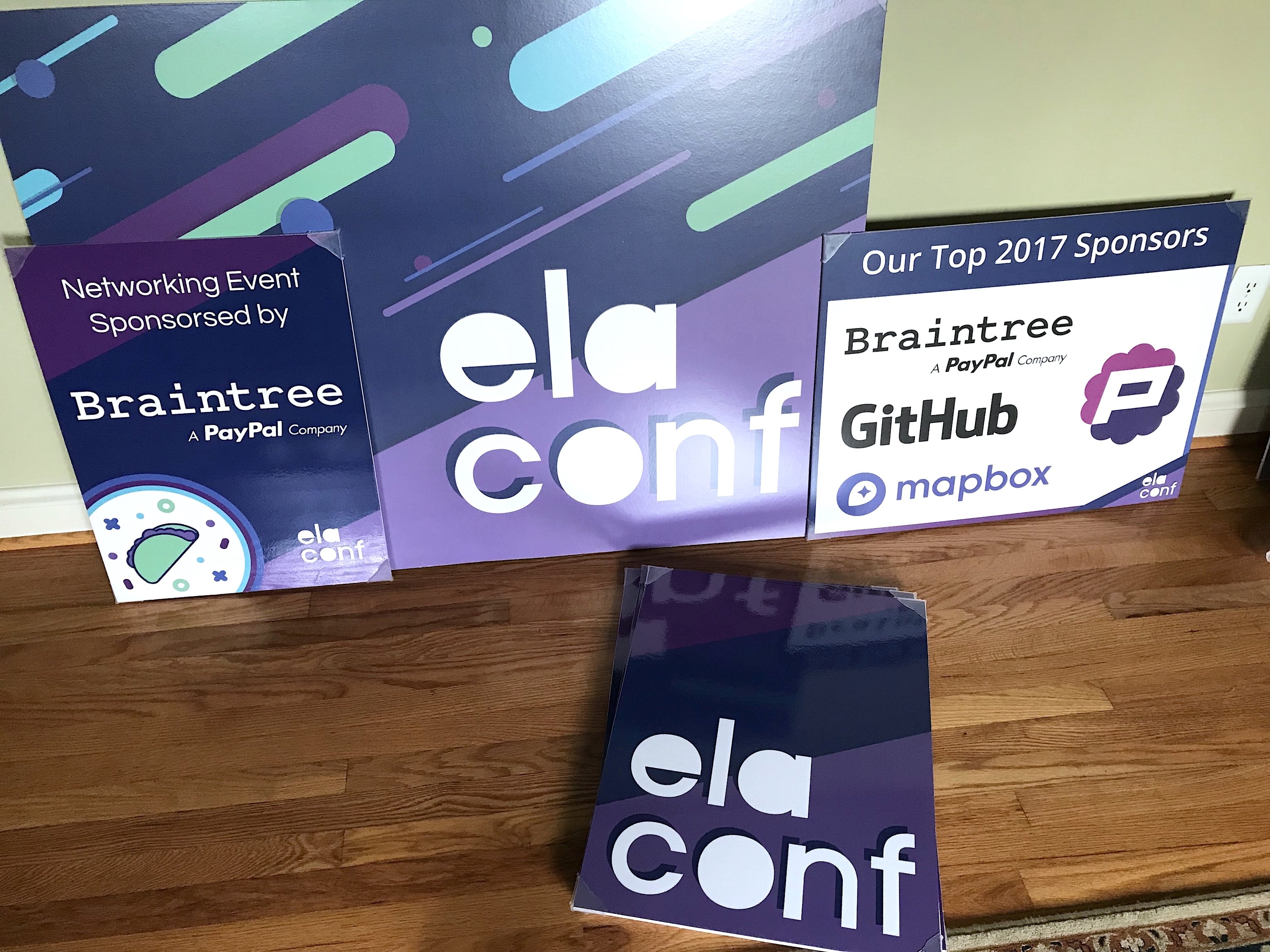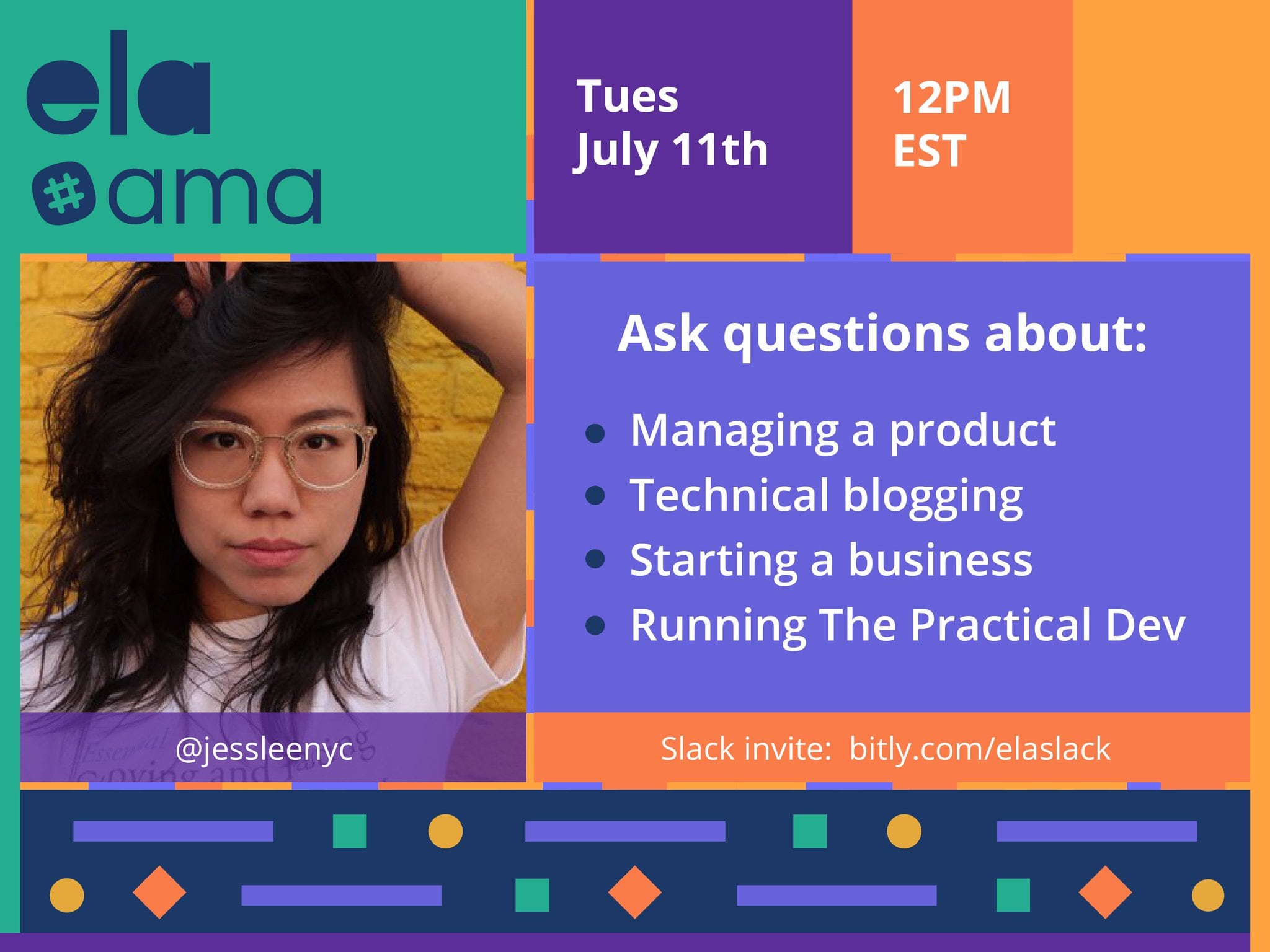 Requirements
Fun, inviting feel
Appeal to beginners
Web, print design
Fundraising materials
Swag design
Signage
Social promo graphics
Not intimidating